Store Feature
- AnuIndulgence - http://www.etsy.com/shop/AnuIndulgence
Products -
All Natural Handmade Bath Products
About -
Anu Indulgence was founded by Dana Wagnon, born from her passion for all-natural bath products. Frustrated with her own skin condition – extreme irritation made worse by commercial products filled with harsh chemicals and detergents, she sought out solutions. The relief she enjoyed using all-natural products inspired her, so much so that she felt had to share it.
A very spiritual person, Dana is convinced "…a higher power gives us the gifts we need. It is up to us to recognize those gifts that are in front of us and put them to good use." Her beliefs guide her life, as she uses her gifts to make products that pamper the goddess within, nurturing both body and soul.
Hardly by accident, Dana found the story of the Mother Earth Goddess Anu, who brought life to the earth as she watered the first oak tree and nurtured others along her journey. How serendipitous that the translation for Anu is, in fact, Dana. Trusting her intuition, Dana journeys along her path with confidence that each step she takes is right for her, for Anu, and now for you.
ABOUT OUR PRODUCTS
What really makes our all-natural products better? Our bodies are bombarded at every turn with toxins. Toxins are in the food we eat, the air we breathe, even the methods we use to clean our surroundings and ourselves. Over time, the intake of toxins can exceed what our bodies are able to process, causing chronic ailments and discomfort. Seeking relief, we change our diet, our environment, and products we use in an effort to cure ourselves.
We challenge you to experience the difference all-natural ingredients make – pamper your skin with healing Himalayan bath salts, soothing sugar scrubs and detergent-free soaps. We predict you will soon be hooked.
Salts
Himalayan salt comes from ancient mines and contains high mineral and trace elements
Detoxifies and invigorates the skin
Relieves skin irritations and muscle aches
Scrubs
Moisturizes by putting nutrients back into your skin
Natural exfoliant invigorates the skin
Oils relieve skin irritation and nourish several layers deep
Soaps
Lightly scented without perfumes
All-natural ingredients leave skin feeling soft and smooth
Free of dyes and detergents
ABOUT OUR PROMISE
As a company, Anu Indulgence has many dimensions. Of course, we hope to spread the love of our products far and wide. But as we do, we will look for ways to soothe not only bodies but also souls that need nurturing. We will contribute to our local and global community, always reaching out to help others find their inner goddess.
Always: Anu Indulgence uses only all-natural ingredients in our products.
Never: Anu Indulgence does not engage in animal testing of any kind.
Support Handmade -
Treat yourself to a bathscrub from Anu Indulgence for only $25.95!
Have your etsy/home business shop featured here in our Close2Home Friday Weekly Feature!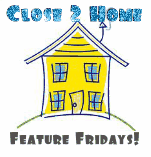 This post is written by the Etsy Shop Owner as part of my Close to Home Feature. I received nothing for this post.