Store Feature -
RaaNi Creations - http://www.etsy.com/shop/RaaNiCreations
Products -
Handmade Arts, Crafts and Paper Goods
About -
RaaNi Creations came about when Rakhee and Natalie needed a positive focus to compensate for the distance between them (Canada and UK). They both have a love for crafting, of all kinds. Well Rakhee more so than Natalie to be honest, which is why Rakhee is the Production Cove in Canada and Natalie the Admin Cove in UK. Don't be fooled though because Natalie likes to dabble in a little creativity herself!!!
RaaNi Creations has handmade jewelry, cards, pillow boxes for favors/gift cards/treats, supplies for scrapbookers/card makers... and this is just for starters! You really should check out the shop on Etsy.
RaaNi has a fabulous Facebook page (https://www.facebook.com/
RNcreations) where their community is growing from all corners of the world, with people from all walks of life. Not only is the business growing but the lighter moments of life are shared with RaaNi Creation's Friends and Family. Come and join the experience!
Support Handmade -
And check out RaaNi Creations today. And as a special incentive they are offering a
10%off code
to all my followers here. Just use the code:
CreatingMemoriesBlog
Have your etsy/home business shop featured here in our Close2Home Friday Weekly Feature!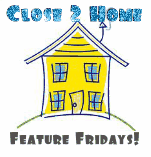 This post is written by the Etsy Shop Owner as part of my Close to Home Feature. I received nothing for this post.