Photographing Children and Babies: How To Take Great Pictures
is a complete guide for taking beautiful pictures of the young people in your life.
Photographing your children has never been easier! Follow the straightforward, practical tips and techniques found within these pages and you will learn how to improve your photographs dramatically without using any expensive or high quality equipment.
Inside you will find over 200 pages of photographs which will help you to understand the concepts being explained to help you express your children's personalities and antics. Whether you are using a digital camera or prefer film, you will learn how to take a variety of photos from different angles, including portraits, full-figure shots, action, group and close-ups.
You will be shown how to use artificial and natural lighting, recognize and avoid distracting backgrounds as well as plan indoor versus outdoor settings. There are also easy-to-follow guides on how to master technical issues such as lens type, depth of field, exposure, film speed, shutter speed, and how to take striking black and white photos.
Michal Heron
has been a successful, freelance photographer for over thirty years and has worked with hundreds of babies, children and their parents. Currently she works on assignments for a variety of publishing and corporate clients as well as with stock photo agencies. She is a frequent lecturer at seminars and workshops throughout the United States. She is the co-author of "Pricing Photography: The Complete Guide to Assignment and Stock Prices" and the author of "How to Shoot Stock Photos That Sell" both from Allworth Press. She lives in New York City.
I thought this was a great guide to helping an amateur take some wonderful photos. The techniques explained are simple and easy to follow and the pictures that are supplied to give examples really help out with your understanding of the subject matter. The photos really do the guide justice.
I liked the friendly nature in which the children are shared with the reader, giving us a more personable feel to the techniques. I found everything understandable and think any novice to intermediate photographer would find many things to use. I thought the use of reflectors to aim the light on the subject perfectly to be quite interesting, it was the easiest explanation that I have found on that particular application. I didn't realize how much light can make or break a photo until you see the examples given.
I would recommend this to anyone serious about taking a better photo, trying to capture the right character in your child. Removing even the simplest of obstacles can make your picture great. It is well worth the read, I am sure everyone would find something out of it to help them better their current picture taking abilities!
SYNOPSIS:
This family-friendly guide shows parents how to dramatically improve their baby photos and create beautiful, memorable albums without extensive experience, technical knowledge, or equipment. Featuring more than 150 striking examples of successful pictures, the book provides the skills and technique to create excellent portraits, action shots, group pictures and more.
Written in an easy-to-understand, to-the-point tone, the book evolves from general to specific photographic concepts, with chapters including: seeing your children, the value of shooting close ups, portraits, capturing different moods, backgrounds and environments, film and editing, choosing b/w or color, the technical side, and family photos. Dozens of tips and instructions for bringing creativity to kids' photos are featured, including posing and catching great non-posed shots, working with children as models, advice on equipment, and more.
A chapter on "Tips for Photographing All Ages" gives recommendations on how to get the best pictures in all stages of a childís life. Special assignment forms help the reader go beyond good intentions, get organized, and fulfill their goal of excellent portraiture.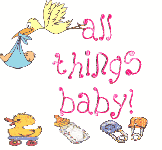 ** Disclosure: I did not accept any compensation from the sponsors other than review copies, my views are my own, reviewed by me..as I see it~!! **