You're My Guy Because...
is a book of love for the man in your life.
This small book lists all the reasons your guy is great with colourful and charming pictures to help illustrate.
There are over sixty pages to share and express your love with such terms of endearment like,
You're my guy because...
you didn't run away when I had the flu, children adore you and you remember everything, to name just a few. Each page is colourfully depicted with delightful and endearing cartoonish-like characters!
I just loved the pictures drawn throughout the book, they were comical and very nicely drawn. The words of love were sweet and very true for my man, as I am sure they would be for yours! The book is easy to read, basically one line per page, but the message is true. Each page is filled with love and caring and would make a perfect gift for Father's Day, birthdays or for a "just because" kind of gift!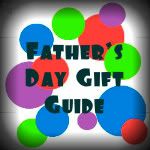 SYNOPSIS:
This book is for your man of the moment, the one who is the curator ofyour heart. It lets him know--it lets him see--why your spirits rise, why your pulse picks up, when he's around. This small book of many witty reasons is for THIS time in your life--yours and his. In winning words with amusing illustrations, it reveals how true affection is built from little things that mean a lot to those who've shared them.
** Disclosure: I did not accept any compensation from the sponsors other than review copies, my views are my own, reviewed by me..as I see it~!! **