Your Present: A Half-Hour Of Peace
by National Mind-Body-Stress-Relief Faciliator;
Susie Mantell
, is a meditation CD for your physical and spiritual wellness.
Susie Mantell's
warm narration of "
Your Present: A Half-Hour of Peace."
is clinically approved to relieve symptoms associated with stress and sleeplessness, pain, depression, fatigue and cancer and chronic Illness. Physicians also recommend her bestselling guided imagery meditation on CD for post-traumatic stress, workplace burnout and other physical, emotional and psychological stress.
Soothe Away Layer-After-Layer of Stress...Worry...Sleeplessness...
Anxiety. Depression. Fear. Irritability. Pregnancy. Infertility. Anger. Insomnia. Lonelieness. Bereavement. Divorce. Retirement. Relocation. New Home. New Baby. Care for Aging Parents.
Relieve Physical & Mental Health-Related Stress...
Back Pain. Chronic Illness. Post-Traumatic Stress (PTSD). Cancer. TMJ. HIV. PMS. IBS. Headache. Menopause. Fibromyalgia/CFIDS, Autoimmune Disease. Addiction. Eating Disorder.
Release & Reduce Work-Related Stress...
Increased Demands. Hectic Pace. Downsizing. Unemployment. New Job. Business Travel. Balancing Work & Home. $Worry$. First Responders. Caregiver, Parents & Teacher Burnout.
With a voice described as "liquid," Mantell is often referred to as the calm within the storm. An insightful speaker, imaginative and fun, Mantell customizes programs for clients including Citibank, Verizon, New York Hospital: Columbia/Cornell, Remington, The Arthritis Foundation, The National Conference on Loss as well as the world-renowned Canyon Ranch Health Resorts' Medical, Health & Healing staff. Mantell's powerful, practical mind-body techniques have been featured in NBC, ABC, CBS TV, The Los Angeles Times,Town & Country, Cosmopolitan, Redbook, Weight Watchers, Playboy, syndicated radio and newspapers, OnHealthWebMD, iVillage, Executive Update, Militarywives.com and international press.
Utilizing cognitive and integrative stress management techniques to prevent and release stress, enhance focus, improve memory, boost morale and overall well-being,
Susie Mantell
offers fresh perspectives and realistic tools to support mind-body wellness that are consistent with individual belief systems and lifestyles. With experience in mind-body processes, energy medicine, meditation, breath and body work, Susie has also participated in shamanic healing.
In these complex times, their wish is to offer gentle, effective, affordable mind-body wellness resources for you to discuss with your personal health care professionals, to determine if they may be advisable for you. They respect the wishes of each of their customers for prompt, courteous, dependable service, and we make every effort to meet, and exceed, your hopes for customer care. Their products are thoughtfully created, exquisitely packaged,
including their gold, embossed award seal,
to provide the uniquely effective, high-quality, yet affordable respite people long for; an oasis from the stress that permeates life in these complex times.
My Thoughts~!!
I'm not sure what to make of this CD, I don't think my copy was a good one. There was an awful click, click, click in the background that near drove me nuts. I'm not sure if it was supposed to be there or if I just received a bad copy. I will admit that it did not come pre-shrunk, factory wrapped and it looked like there may have been a scratch on the disk, so my copy may have been damaged, which will give an ineffective review if such is the case.
I didn't enjoy the voice of the narrator, I found it too high and lilting, I like a smooth, relaxed voice speaking to me, meditatively. The tinkling music behind her voice didn't add ambiance but took it away from my relaxation, I would have preferred to hear one or the other but the two together was too much. When I was being drawn into her voice, slipping into my sub-conscious, I would slip out because of the tinkling of the music in the background. I found the concentration needed stressful, which, I think, is beside the point.
I did like the walk-through of the meditative process for relaxation. The visualization aspect was quite well done and I was able to imagine all that was being said. There were just the right pauses in the narration, giving the listener ample time to sink into the words. As well, the techniques described didn't require a lot of imagination, each exercise deeper into your psyche is uncomplicated and you fall naturally into the meditative state you require to be in to find benefit from the CD.
I have mixed reviews over this and shall leave it to you decide if this is beneficial for yourself and/or your loved ones. Each of us needs to find our own compensations in life, this may work for you or it may not, like with any self-help tool, you take from it what you need to and discard the rest.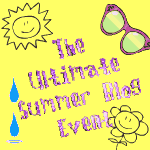 ** Disclosure: I did not accept any compensation from the sponsors other than review copies, my views are my own, reviewed by me..as I see it~!! **