Introducing the
ShedMonster™
- the all-in-one grooming tool that
Reduces Shedding by up to 90%!!
** Good for all shedding breeds
** Used for years by professional groomers
** Removes shedding fur while carving through mats & tangles
** Stainless steel teeth penetrate deep into the coat
** Smooth edges provide massaging contact against the skin
** As seen on TV
The competitions brand can pull and damage healthy fur as well as, they may cause painful brush burns and irritation!
With the ShedMonster™ you find a brush that glides gently through healthy fur to remove deep undercoat and provides only smooth contact against the skin!
You can even use the ShedMonster™ on your cats, rabbits, guinea pigs, both long and short haired!
We found the brush for the long haired variety to be a remarkable tool!! Our dog is ALWAYS shedding his fur and its always everywhere! I swear I sweep up a chihuahua a day in just his fur alone!!
Can you believe that??
We were apprehensive at first, the brush looks like it would hurt, and our poor 'Tsabi' is getting on in his years and his skin is fragile!
We were amazed to find that it worked great and was gentle!! 'Tsabi' kept turning around as if to say..."Uh, you missed a spot!" and "Oh yeah, right there!" He is such a vain dog...LOL
We would recommend this brush to anyone whose dog is a shed freak!
We also used these brushes on our cats!
'Saqqara Cowcata', our black & white long-haired Persian mix just loved the brush! I was anxious to use it upon her, she doesn't like anyone touching her fur beneath her shoulders! She is VERY particular about where she licks everything into place...LOL
After initially freaking out, I managed to hold her in place and talk to her soothingly, she settled down and started turning sides for me to do her everywhere! She was REALLY liking this...when I went to do her most precious tail, she watched me VERY carefully, and again, I was surprized she let me brush it...AMAZING really! You have to know Saqqara, she is prissy about her fur...hehe
'Mary Magdalen Leopardo' is another matter, she's a short-hair tabby mix and doesn't like anyone touching her but myself. But again, she let me brush her and rolled over for me to get her underbelly and no one, not even me, touches her there...LOL All in all, with such finicky grooming pets, I'd have to say this was a hit!! They even come to me when I get the brushes out...which is very comical to see!
The
ShedMonster™
is a GREAT product that I would recommend to everyone with pet hair issues...it left my animals coats feeling silky smooth, and I'm not sure if we'd EVER get 'Tsabi' to be hair shedding free, at least its nice to only be sweeping up mouse sized balls of fur now!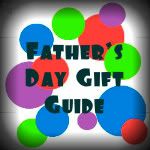 ** Disclosure: I did not accept any compensation from the sponsors other than review copies, my views are my own, reviewed by me..as I see it~!! **