In the beginning...
Inga Tritt founded
The Original Little Sprout®
in 2003 and
Original Sprout
in 2007. The name
Little Sprout
was inspired by the birth of her daughter Maya.
Inga was born in Germany and grew up in Montecito, California. Her love of nature, art and architecture led to a successful career as a master stylist. Wanting to be a full time mom led her to selling her salons & spas and moving to the country, where she now lives with her family.
PRODUCT HISTORY:
Inga was delighted in her newborn daughter's thick hair. Wanting to use the safest bath products led to her trying natural baby shampoos. To her surprise, all the shampoos wreaked havoc her daughter's hair and sensitive skin. To remedy the problem Inga created the first of it's kind, ultra moisturizing natural baby bath & styling products. The benefits of being a master stylist with professional experience & a mother with real life experience culminated into
Original Sprout
, a globally trusted natural family brand.
MIRACLE DETANGLER:
Natural. Organic. 100% Vegan. For babies and up!
Anti-Lice
Biodegradable
Eiminates Static
For Wet or Dry Hair
For Effortless Combing
Protects & Strengthens
Gluten, Soy & Nanoparticle FREE
E.U. & Prop 65 Certified ingredients
Helps repel & protect with Organic Rosemary
Immediately eliminates tangels and leaves hair soft and silky
Comes in 1, 4 and 12 ounce bottles starting at $3.50!!
** I thought the detangler smelled great, I have a scent thing, and it did a wonderful job of keeping the nasty knots out of my children' hair! I found it to work better with wet hair, than dry, when I used it on their dry hair, I thought their hair looked a little greasy. However, when applied wet, their hair came out silky smooth and tangle free~!! **
SCRUMPTIOUS BABY CREAM:
Natural. Organic. 100% Vegan. For babies and up!
Ultra Gentle
Biodegradable
For Face & Body
Gluten, Soy & Nanoparticle Free
For Dry, Sensitive or Delicate Skin
After Bath Treat & Massage Cream
E.U. & Prop 65 Certified Ingredients
Leaves Skin Soft & Smooth As Velvet
Helps Repel & Protect with Organic Rosemary
Comes in 4 & 8 ozs starting at $11.95
** I thought the scrumptious baby cream smelled heavenly and though I found it greasy upon application, it left my hands feeling soft and pliant, and the greasy feeling left eventually! I am very picky in my hand lotions, I don't like it cloying my skin, making it feel like it cannot breath, this product didn't make me feel like this! Everyone who tried it agrees that the smell and feel of the cream was something they enjoyed and would use again! Watch how you squeeze it out, it comes out rather fast and thick. **
NATURAL SHAMPOO:
Natural. Organic. 100% Vegan. For babies and up!
Easy Rinse
Biodegradable
Restores Moisture
Preserves Colour & Strength
Gluten, Soy & Nanoparticle Free
E.U. & Prop 65 Certified Ingredients
For Clean, Healthy, Conditioned Hair & Scalp
Helps Repel & Protect with Organic Rosemary
Extra Moisturizing, Detangling & Gentle on Eyes
Comes in 4, 12 & 33 ozs starting at $8.75
** We really loved the shampoo, it made mine, my dude's and my children's hair feeling oohh soo soft and manageable! The kids smelled gorgeous after their bathes and it brought the curls out of my sons hair!! I didn't need a whole lot of it to bring suds to their hair, some products just seem to be sucked right into the follicles and you need more shampoo. I found a quarter sized blob was more than enough to wash their longish, thick hair! **
If your an organic conscious parent then these products are definitely for you, the list of things they do NOT include in their products and the reasons for it are extensive! The price may be a little costly, but seriously, aren't your children worth it!?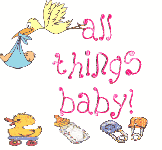 ** Disclosure: I did not accept any compensation from the sponsors other than review copies, my views are my own, reviewed by me..as I see it~!! **