Mentored by the King
: Arnold Palmer's Success Lessons for Golf, Business, And Life.
Author
Brad Brewer
has been a friend to his mentor, Arnold Palmer for more than twenty-five years. He has taken his advice, his thoughts and his impressions and applied them to his life and those around him.
Arnold lives by very strict principles, he's honest, upfront and loyal to his friends and family. He keeps a close knit circle around himself while maintaining his original roots. He credits his father with giving him the moral tenets and structure in which he lives by. His humanitarian efforts are outstanding and his community has benefited numerously over the years from his charity golf tournaments.
Brad Brewer writes about these principles of Arnold Palmer's, there are about thirty-five of them, with great flourish and depth, endearing you to the legend of Arnold. There are many anecdotes shared about Arnold's encounters with all walks of life, his tenacity over cleanliness and yes, even his faults. Brad's portrayal this man is almost god-like in its proportions, however, he writes his words in a such a believable way that you cannot help but wonder, maybe Arnold Palmer is a great man to meet!
I really liked the natural rhythm with which Brad Brewer writes, his words appeared honest and thoughtful. His belief in the tenets of Arnold Palmer never sways and he backs Arnold's greatness with quotes about reaching for your dreams, never giving up, always going forward to name just a few words of encouragement shared within these pages. I didn't find the book to be so much about golf, then the man with whom golf became. Arnold Palmer never strays far from his roots and his words of wisdom are true and everyone should take a moment to ponder them.
There were many anecdotes involving celebrities and politicians that were very interesting to read, as well as, those being shared about the "average Joe". You almost get the sense that the man is perfect in everything he does. I found it to be an easy read, and filled with factual data to support the stories shared.
I would have liked to have seen some pictures included in the book and sadly, there was none. Pictures of Mr. Palmer at some of his "greatest" moments as well as some at his "humblest", would have made this a really great book. For those who wish to cross reference there is a detailed bibliography located at the back of the book.
I think this book would be a great read for those who like biographies, golf/sports fans or are fans of Arnold Palmer, it won't be a disappoint.
SYNOPSIS:
Most people think of Arnold Palmer as the King of Golf. But for more than a quarter century, Brad Brewer has known and observed Palmer in the roles of employer, business partner, teacher, competitor, father, grandfather, philanthropist, global celebrity, and above all, friend and mentor. Now Brad passes on the wisdom that he and others have learned from Arnold Palmer.
Mentored by the King shares with you the true stories of other golfers who have competed with Arnold Palmer through the years, as well as Brad Brewer's personal accounts of traveling, working, and just hanging out with Palmer. Best of all, though, this book lets you learn from the winning attitude and approach of the legend of the links, Arnold Palmer, in golf, business, and life. Discover... ...some deceptively simple principles that can change your life ...the magnetic attraction of excellence ...the power of an optimistic outlook ...why risking big is the ticket to living even bigger ...the life force of victory: persistence ...and plenty more.
Mentored by the King lets you step inside the mind and life of the King of Golf, Arnold Palmer, to glean insights that can boost you own trajectory toward a successful, satisfying life.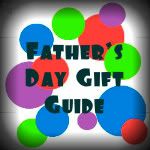 ** Disclosure: I did not accept any compensation from the sponsors other than review copies, my views are my own, reviewed by me..as I see it~!! **