Hanah's Bandanas are a great way to dress up your dog~!!
Both male & female dogs designs
Fits X-small to X-large dogs
Easy to use
Easy to clean
Affordable to buy
Special Promotion: Now through the end of the month sign up and receive a one bandana upgrade FREE!
Hanahs Bandanas is proud to offer a Bandana of the Month Club.
Receive a new bandana each month delivered to your doorstep.
Choose from a female or male color scheme.
Actual bandana received may be different than example shown depending on fabric availability.
Only need one bandana? Don't want to commit to an every month deal? They have you covered!
Your first shipment will ship our immediately and will include the bandanas for the current month.
Your pet will also get a complimentary birthday bandana with the first shipment.
All subsequent shipments go out on the 25th of every month for US shipments and on the 20th for International shipments for the next month.
To select the right size bandana for your pet, you will need to measure ONLY the flat part of your pet's collar while it is still on your pet.
DO NOT measure the buckle or clasp.
All bandanas have been sewn so a collar can be slid through. Never again will your dog lose its bandana and never again will you have to tie and re-tie the bandana.
If you have multiple pets and need a bandana in each color scheme or different sizes, they can accommodate that!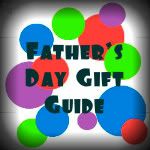 I think my boy, Tsabi, is most handsome fandsomes in his new "clothes"~!! He just loved them~!! I could tell by the way he perked his head up and walked around the house sticking his head in everyone's space...
"LOOK at me~!", Tsabi seemed to shout to anyone who would listen...hehe
When I first took it out of the package, I was thinking, there is no way this is going to fit my dog, its too small looking! However, after placing it upon his collar, which was SUPER easy, I found it to be JUST PERFECT~!!
The collar just slides down the sewn over edging and you snap the collar back on your dog and it looks like he has a bandanna tied around his neck~!! Easy Peasy~!!
YEEEAAA...no more losing Tsabi's bandanas when we go trekking through the woods on our forays...I cannot begin to count how many we have lost~!!
This is truly a remarkable and creative invention in the world of dog clothes...if you have a dog who likes his clothing simple, then this would be the perfect gift to give to man's bestest friend...don't you think?? I'm sure your dog will be the talk of the 'hood and the twilight barks will be woofing the news~!!
Hanah's Bandana's, One Day At A Time and Mad Moose Mama are happy to announce that one lucky reader is going to have the opportunity to make their dog look like a sharp dressed pouch by winning them a bandanna and one lucky reader will receive a 3 month membership...all you have to do is enter~!!
1st Mandatory Entry for dog bandana ONLY - What is your dogs name and breed~??!!
Optional Entries - To increase your chances of winning, do any of the following and leave a comment on this post telling me what you did. Each comment is worth one entry so make sure and leave a separate comment for each one you do. Please make sure you leave a valid email address so that I may contact you if you win!
GFC follow - One Day At A Time = 1 entry
GFC follow - Jennifer ~ Mad Moose Mama = 1 entry
"Like" One Day At A Time on Facebook = 1 entry
Befriend Jennifer ~ Mad Moose Mama on FaceBook = 1 entry
Network Blog Follow One Day At A Time = 1 entry
Twitter follow One Day At A Time = 1 entry
Twitter follow Jennifer ~DNatrlBeauty = 1 entry
Suggest your friends become fans of One Day At A Time = 1 entry (Add One Day At A Time's button to your blog and leave me the link.)
1 Entry (Per Day) - Tell others about the giveaway (you can blog it, email it, facebook it, whatever - just leave your links and tell me how you did it.)
If you are tweeting you may use the following tweet:
#win a 3 month membership Hanah's Dog Bandana of the Month Club from @Alena1DyAtATime @DNatrlBeauty http://tinyurl.com/3gca3p9
Entry for 3 month membership - Stop by Hanah's Bandana's and tell us something you learned there, that is NOT mentioned in the post~!! = 5 entries
Giveaway begins Friday June 3rd 12:01 a.m. (EST) and ends on Friday, June 17th midnight (EST). This contest is open to the US and Canada. The winner will be selected at random.org and then announced on One Day At A Time and contacted via email. The winner will then have 48 hours to respond before a new winner is selected.
*********** DISCLOSURE! ~ I received a product to review from the above company or their PR Agency. Opinions expressed in this post are strictly my own - I was not influenced in any way. I received no monetary compensation for this post. ***********

Jennifer