Golf Well: Accessing Your Inner Champion, Your Mental Workout For A Better Game is a self-help meditative CD for you and your game.
Connect to your inner resources...
Get into the zone, simplify...
Think less and perform more!
Perform at your personal best
Shave strokes off your game
Find your "inner champion"
Hit your best shots more consistently
Access your best golf game ever
Take the skills and talents your already have, and use this CD to help calm your mind on demand...allowing your talents to shine!
My Thoughts~!!
The narrators voice is very soothing, she keeps your psyche calm and comfortable! The CD runs about thirty minutes and it would be suggested to find yourself a quiet place in order to relax and allow your subconscious to find the meditative state it needs to "hear" what is being said.
The visualization techniques are simply to incorporate, you don't need an imagination to be able to "see" what the narrator is describing, things like movie screens, blue skies, open greens to name just a few! You are asked to visualize yourself on the golf course, in any setting in which you perceive and notice everything around you, relaxing you even further into your love of golf.
With many positive confidence skills, you are encouraged to believe in your potential. Everything you are asked to visualize is in a positive light, reminding yourself that you are a positive force and you can do anything you can accomplish. You are walked through each scene in an encouraging manner enabling you to believe in yourself and your game.
I would suggest not being too overly tired when beginning this, the narrator's voice is very soothing and she will lull you into sleep if you aren't careful. If you are looking for a great gift to get that someone whose game isn't up to "par", then I'd suggest getting this to help them regain focus!
Golf Well: Accessing Your Inner Champion
would make an excellent Fathers Day, birthday or just because kind of gift for your loved ones!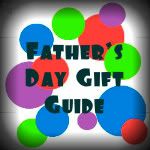 ** Disclosure: I did not accept any compensation from the sponsors other than review copies, my views are my own, reviewed by me..as I see it~!! **