Founded by the father and son team, Mark and Jesse Gordon, the
Gordon Grade Coffee
company was born out of a love of brewed coffee and a head for business. By combining our backgrounds, industry know-how and adding a dash of innovation, Dr. Drip came to life. With the development of our simple, single cup brewing system and eliminating the need for fancy, expensive equipment we believe we have just what the Doctor ordered.
All of our Gordon Grade Coffee is made from 100% superior quality Arabica beans, carefully selected from the world's best growing regions. Artisan roasters escort the beans through the roasting process, crafting rich, flavorful all natural, fair-trade or organically grown blends before the beans go on to receive a precision grind. The grounds are then rapidly vacuum sealed in our single serve packaging preserving the height of freshness.
We believe creating a delicious, distinctive, aromatic coffee blend is an art form; and introducing the first single serve brewing system that is also recyclable, compostable and biodegradable makes for that much more a richer cup.
The Double Daily Remedy: Premium Signature Blend
While vacationing on the beaches of Brazil, Dr. Drip met two beautiful identical twins in a small tucked away coffee house. After some long nights of sight seeing, the twins felt a little under the weather. Dr. Drip knew the perfect solution: the DOUBLE DAILY REMEDY. Nothing could make them get back on their feet faster or better than our Gordon Grade Signature Blend. The twins immediately improved; the Doctors coffee cure had worked again. Our signature blend has a remarkable balance of crisp acidity and sweetness. The nutty, cocoa notes and smooth flavor make this the Doctor's favorite morning cup.
The Organic Tonic: Our 100% Organic Blend
Dr. Drip has always been a very environmentally conscious guy. He shops at the natural market and although he loves many kinds of coffee, he has always known that he wanted an ORGANIC TONIC in his collection that was both natural and exceedingly delicious. This medium bodied coffee has a crisp and lively flavor with subtle, nutty undertones. Dr. Drip makes sure that the beans are grown using completely organic agricultural methods and are certified by the USDA National Organic Program.
My Thoughts~!!
What a GREAT concept~!! Dr. Drip is very versatile...you can take this anywhere and it doesn't take up a whole lot of room.
I thought it was an instant coffee when in ACTUALITY...its a
REAL
,
BREWED
coffee that is
INSTANT
...can you
BELIEVE
that?? Dr. Drip Coffee is a truly remarkable idea!!
The directions were easy to follow, except, there is no mention of the pointed sides, the funneling aspect! Please make sure they are pointed into the cup and not used as a brace for the outside, as I did, or you will end up with a huge coffee mess on your counter...yea, just like me~!!
The flavour was perfect...I wasn't expecting much in flavour! I mean, an instant coffee set up in a percolated manner, who would have expected such. It was delicious~!! The aroma lingered in the house for about an hour afterwards and you'd swear a whole pot had just been made. I love the smell of coffee in the morning and without a percolator, it is something that I have sorely missed. I walked around smelling the delicious aroma in the air and pointed it out to anyone who came in and they all agreed that it smelled great and every one of them thought I had a pot of coffee on.
I can see this being a huge success with campers, hikers, survivalists and those on the go with little room to travel with. You can stuff the packets into any space thin enough to hold them...and yes, they are thin enough that you could stuff several into your gear and probably a few more too~!!
I was privileged to review the two flavours shown above, the Premium Signature Blend was action packed with caffeine! I'd already had two cups of my regular instant when I tried this and it left me buzzing and zipping along...I was even a little shaky, I think next time, I'd only need one of these to get my gears going in the morning~! The Organic Blend was delicious and I could almost taste a nutty under flavour that was superb~!
I quite enjoyed both of the products I received and would recommend them to any coffee lover on the go~!! They would make excellent gifts for Father's Day, stocking stuffers or to have on hand if your going camping or a natural disaster strikes and you can't be left without your coffee. Try some today, you won't be disappointed you did!!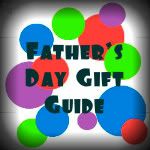 ** Disclosure: I did not accept any compensation from the sponsors other than review copies, my views are my own, reviewed by me..as I see it~!! **