Dancin By The Fire ~ Zahra Universe
Dancin By The Fire
is a three song CD compliation by premiering musician,
Zahra Universe
. It is a blend of disco, hip hop and pop for a definitive disco pop hop sound.
Zahra Universe
is a free spirit with deific musical talent and an ability to connect with her audience in the most basic levels wherever she goes.
Using her innate musical talent, she receives inspiration from traditional music around the world as well as her instinctive feel for music of the future. She
can tempt people's emotions from the piano to the dance floor as she tells her stories relating to everyday life, the passions of life, as well as reflections on society.
Actively involved in worldwide affairs,
Zahra Universe
has traveled extensively embracing cultures and being embraced by her fans. From Europe to the Americas to Asia to Africa, she is known for learning traditional music and even the language of the land she visits in order to better connect with her audience.
She
has even been named an International Ambassador for Dance4Life, promoting HIV/AIDS education in Cameroon, Africa. During her travels to the African continent she has received the royal title of "Princess" for her inspirational work there.
Zahra Universe
is on an amazing artistic voyage which is experienced through her music. With a combination of strong European-inspired dance beats, exotic drums and instrumentation, orchestra strings, and piano decorations, it is enough to drive one into an ethereal world of pleasure. And then, with her strong, yet sensual vocals expressing her self-written message,
Zahra Universe
will connect with you on a deeper level that takes you on an unforgettable musical journey around the world and beyond.
My Thoughts~!!
I absolutely loved the sound that came out of the vocal pipes of Zahra Universe, she goes from sweet and angelic to raw and powerful in the stroke of a note! The pop hop sound isn't my usual genre, I am more of a classic rock type of person, but the emotional sounds that came out of this woman's mouth, was astounding! Her beat is fresh, her vocals impeccable and her sound carrying you on a tumult of synergy through the musical motivation being shared in these tracks!
"Dancin By The Fire" leaves you dancing and singing along, the music flowing with you and around you! There are two other versions of the song, one featuring QWes Kross and another with Soprano giving their own street edge to an already fantastic song! The soul that reaches out from the song, wraps you in a medley that leaves you yearning for more!
"Falling In Love" while a little repetitive, still delivers an edge that is sound and dynamic!
"Gimme A Sign" also features QWes Kross and is as equally enjoyable as Zahra Universes' debut song, "Dancin By The Fire". She delivers the goods when it comes to belting out a tune that would sound great on the radio or at bars/dance clubs.
I believe that we will be hearing more of
Zahra Universe
in the future! Her voice is a blend of all that is already great out there and she has the look and the drive to succeed. As a plus, she has a great humanitarian side of her nature that would be a benefit to all who help support this amazing woman on her melodic rise to the stars.
If you don't believe me, check out her official music video for, "Dancin By The Fire"...I'm sure you will agree that this new talent is on her way to becoming a household name! This summer crank up the newest tunes by
Zahra Universe
...
Dancin By The Fire ~ Zahra Universe feat. Soprano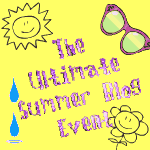 ** Disclosure: I did not accept any compensation from the sponsors other than review copies, my views are my own, reviewed by me..as I see it~!! **