Chilling Tales from the Porcelain Seat
is a compilation of plumbing stories featuring the stars of Ghost Hunters.
Who hasn't had a plumbing horror story to share? We've all had plumbing mishaps, both big and small, and some are more hilarious, frightening and down-right unbelievable.
The plumbing geniuses of Roto-Rotor have gathered all the most interesting tidbits and tales and have put them together into this one book, to share them with all the "arm chair" plumbers. They show you the outcome of those DIYers who think they're going to save a few dollars, only for it to cost them more. When it comes to electricity and plumbing, it is warned, to get a professional to handle the situation. The jobs may look simple, but there is a reason these professionals are paid the wages they are.
We get some very interesting tales of the toilet, historical facts as well as, hands on experience tales! We read about the types of things typically found inside of our drains, most of them are too disgusting to mention. We learn the danger of tree roots and the havoc they can instil once they reach your pipes and the work it takes to remove them. They share with the reader interesting facts about flushing, the type of flushers humans are, yes, they have everyone classified into a flush type personality! They also tell you what to do in case of emergencies, how to winterize your pipes and so much more!
I thought some of the tales were interesting, some didn't make sense, some didn't belong and some were funny! I thought the title of the book to be misleading, I was thinking along a more paranormal line of tales, especially with Jason Hawes and Grant Wilson being involved, but that wasn't the case. Though they do share a few "creepy" tales, it wasn't what I had expected.
It's a very dry read, written in a matter of fact approach that isn't very warming to the reader. I would've liked to have seen some personality upon the pages, giving the stories a more added appeal instead of it appearing like you were reading an email! While I found the historical facts interesting, there just wasn't enough of them. The same with the pictures, I wished there were more of them laced throughout the pages.
However, the book wasn't a horrid one, it is filled with many things homeowners should know, like the DIY Don'ts and water shortage fact sheets! I would recommend this for any DIYer, arm chair plumbers or for those who like to read real life accounts of folks in everyday situations! It would make a perfect Father's Day gift!!
SYNOPSIS:
Chilling Tales from the Porcelain Seat shares true tales of the strange and unexplained horrors and hilarity associated with the porcelain god. The book features commentary by the stars of SyFy's Ghost Hunters, who are certified Roto-Rooter plumbers by day, and paranormal investigators by night. Some stories are funny, others so frightening they just might scare the you know what out of you.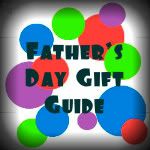 ** Disclosure: I did not accept any compensation from the sponsors other than review copies, my views are my own, reviewed by me..as I see it~!! **