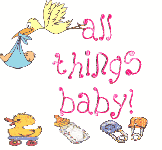 Before I had kids I never realized how much work it takes to maintain their skin. My girls skin is soft and smooth to the touch, but it is also extremely sensitive. It takes a whole slew of products just to keep them comfortable.
Our cupboards are filled with special shampoo and body wash for bath time, regular and calming lotions for after, diaper rash creams, baby oils, powders, and sunscreens.
Despite our extensive skin care routines, when my girls were little they still had eczema. Eczema is a type of skin disorder that usually manifests itself in the form of a dry, rough, itchy rash. My girls would get a bumpy rash on the inside of their elbows or knees, and nothing we put on seemed to help. Lotion would cure the dry itchy aspect, but their skin was so sensitive that it would also turn the area red and start burning.
One of the reasons we have so many different types of products in our cupboard, is that we were always on the hunt for something new that didn't cause the burning. One of the few products that we have found that works is the Eczema Therapy Products from
Aveeno Baby
.
The Cleansing Therapy is a body wash that is designed to maintain the body's natural barrier while softening the skin. The moisturizing cream helps smooth the dry eczema and prevent its recurrence.
To Buy -
The Aveeno Baby products are made with colloidal oatmeal and rich emollients which are proven to naturally to soothe a baby's skin. My daughters still get eczema on their hands occasionally, and I am so excited to have found a product that doesn't make their hands burn! It's definitely worth trying out.